Charleston Started Memorial Day



Did you know this about Memorial Day?



Memorial Day began in Charleston on the Old Washington Race Course

Now Hampton Park near the Citadel College, on May 1st, 1865, the Washington Race Course had been used as a prison camp for Union soldiers near the end of the war. This is also where many of these soldiers died.
For two weeks, former slaves worked to bury the 257 dead Union soldiers in a new cemetery at the old race track. When the burying was done, on Monday, May 1st, 1865, 10,000 former slaves marched to the site to honor the dead. What followed was a day filled with sermons, prayers, patriotic singing and picnics in honor of the soldiers. The celebrations lasted until sunset.
This was our first Memorial Day - and from Charleston, it gradually grew into what we have today.
The "Martyrs of the Racecourse" were exhumed again in 1871 for military burial in South Carolina's national cemeteries in Beaufort and in Florence.
Hampton Park Today
The Washington Race Course infield
Union cemetery at Washington Race Course from the Library of Congress.
Clubhouse at Washington Race Course where Union officers were held - photo from the Library of Congress.
Sketch of Washington Race Course cemetery- photo

from the Library of Congress. "Martyrs of the Race Course"




Happy Memorial Day Weekend!
I hope you enjoy your Memorial Day - a day we should all take time to think about those who gave their lives so we might enjoy the freedoms we have today!

Chris DeLoach

843-270-1272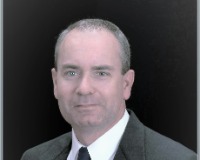 Author:
Chris DeLoach
Phone:
843-270-1272
Dated:
May 26th 2018
Views:
5,717
About Chris: Serving Charleston buyers and sellers since 2001 Buying a home – or selling a home – can be o...