Choosing Your Agent
Choosing your agent
How people choose agents hasn't changed a lot over the years. Most work with the first agent who contacts them. Both sellers and buyers perceive agents as generic. That is, they see very little difference from one agent to the next. Of course, as with selecting any professional to help you, whether you're choosing a lawyer, a doctor, an account or anyone else who may be involved in very important personal decisions, it's a good idea to dig a little bit deeper, taking the time to go beyond first impressions. Real estate continues to be a uniquely personal business. Most sales transactions we deal with are impersonal but real estate holds a special place because it involves the transfer of something very important to most of us - our home. In addition to sentimental issues, a home usually represents a substantial portion of a family's portfolio. It is a very big financial decision to purchase or to sell a home. Buying and selling real estat

e is deeply emotional for both buyers and sellers. Selecting an agent begins by understanding your own needs and goals. Whether you are using an agent to list your Charleston area home or are using an agent to help you purchase a home, you will quickly find that working with a real estate agent is not unlike a short-term marriage. As such, while professional skills are paramount, personality interactions need to be considered as well. Beyond the 21 step, whiz-bang "marketing plan" (today, a solid marketing plan is a MINIMUM standard) and the amazing technology your agent MUST have, locked and loaded - what else really matters?
1. A BIG #1 - experience. Nothing substitutes for experience.
2. Business focus - is the focus on promoting you (your sale) or self-promotion? Today, unfortunately, some agents advertise themselves far more than their listings.
3. Personality - do you mesh? Do you feel comfortable with the agent?
4. Is the listing agent the servicer for the duration or will you be handed off to a team "partner" to move you on to the next step? There are advantages to both models. What makes more sense to you? Do you like to always work with one person or are you fine working with several?
5. Is the agent a good negotiator ready to stand up for your interests or is he/she willing to hand you to the wolves just to get the sale?
6. Does the agent have actual, useful market knowledge, including neighborhood knowledge? Real estate is a selling "game". Selling requires quality information about the sales playing field.
7. What is the communication plan? That's right. This is very important and rarely much of a consideration by the seller.
The #1 seller complaint about agents is poor communication. 8. Does the agent appear to have a structured, disciplined, professional approach? Real estate does not offer hourly pay or require close supervision. A successful agent has amazing time management. A Realtor is self-driven and largely autonomous. Listen to the words you hear. Notice the dress. Look for a disciplined pro. Selling your most expensive asset is not a matter of fact sort of thing. It is a process to be managed by a serious, professional master of the art.
This list could be much longer. But, you get the idea. Hiring an agent goes beyond the minimum basics. It is like a marriage. You better be ready to get along for the long haul!
Call me if you want me to sell your home!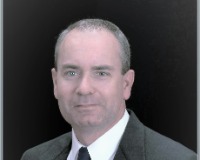 Author:
Chris DeLoach
Phone:
843-270-1272
Dated:
June 3rd 2018
Views:
21
About Chris: Serving Charleston buyers and sellers since 2001 Buying a home – or selling a home – can be o...