Contingency Review
According to Black's Law Dictionary, contingent means, "conditioned on the occurrence of some future event which itself is uncertain or questionable."

In real estate, contingencies are added to offers to manage the risk of one of the parties, usually the buyer. A contingency can be included for an unlimited number of situations. While adding contingencies can protect the buyer, they also make the offer less appealing. The more the contingencies, the weaker the offer.
Take some time to discuss the impact of contingencies with your Realtor before making an offer and before accepting any offer. Have your agent explain to you the pros and cons of each.
Contingencies create backdoors for the buyer to void the contract. Some are standard in almost all offers, such as inspection contingencies. Some are not so standard, such as a contingency on the sale of the buyers' current home.
Here are the most common contingencies:
Let's look closer at one of these: The sale of the buyer's current home contingency
This contingency is usually scrutinized closely but it is sometimes unavoidable. Most people, who are not first-time home buyers, have a home to sell before they can buy their next home. Few people can carry two mortgages or want to do so if they can. It becomes evident, very quickly, that the home sale contingency option will add risk for the seller.
The stronger the sellers' market, the less likely a seller will entertain this contingency. In buyers' markets, buyers fair better when using this contingency.
Note that when a buyer already has a sales contract in place on his or her current home, especially if the home is closing soon, the buyer is more likely to get seller agreement on this contingency. If the current home is not yet under contract, few sellers will agree to this contingency without significant additional incentives.
New construction communities often allow the home sale contingency. Typically, the builder will limit the contingency to a set point in construction (such as "by drywall") by which point it must be removed or the contract will become void. Also, builders that accept homes sales contingencies may impose a cap on the number of contingencies that they accept on a pre-development basis and/or on a per time frame basis.
Contingencies can cut both ways so use them with caution - and only as needed. Having an agent help with this is paramount.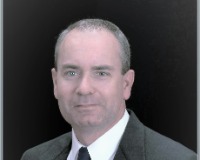 Author:
Chris DeLoach
Phone:
843-270-1272
Dated:
May 20th 2018
Views:
21
About Chris: Serving Charleston buyers and sellers since 2001 Buying a home – or selling a home – can be o...