Not So Free Credit Reports

"Free Credit Report" … but there may be a catch.
But read on - there really is 1 out there that is free and without a catch!

As you prepare to begin your home search, one of your first steps should be to review your credit status.
Your credit history is a key factor in loan approval and in your rate. Try to do this six months in advance of a home purchase.Mistakes are not uncommon. You have the right to have mistakes on your reports corrected; but, in order to know there are mistakes, you have to review your credit reports.

Review all three credit agencies reports as each presents a slightly different picture of you.
They want your business - or your identity
Why unfortunately? Because these companies are in the business of making a profit which is, of course, what companies are in the business to do. They do this by attaching strings to their offers. There is one way to receive a free report – totally free with zero strings attached – from each of the three reporting agencies.
But first, let's look at the other "free" offers.
In every case that I've been able to discover, ordering a free report from one of these impostor websites will result in you opening yourself up to charges. Why else would they ask for your credit card number?

The most common way of sticking you with a charge is to offer you a free, time limited access to your credit report (free trial of their services) after which you are charged, automatically, a recurring fee if you do not cancel. And, as you might expect, canceling can be a hassle. These are the "good" free sites.

The not so good sites are also there. These attempt to collect your personal information for illegitimate purposes, such as identity theft, or at a minimum, to collect your information to be sold to marketing companies .
Only one site is authorized by the Federal Trade Commission to provide a free report from all three agencies once a year. Any other site is questionable and should be avoided.
Of course, you can always go to the reporting agency directly to request a report but the most convenient way to do it is through the Federal Trade Commission authorize single source site.
The one legitimate site is:
If you prefer to request a record through snail mail: Annual Credit Report Request Service, P.O. Box 105281, Atlanta, GA 30348-5281

NOTE: Annualcreditreport.com and the nationwide consumer reporting companies will not send you an email asking for your personal information. If you get an email, see a pop-up ad, or get a phone call from someone claiming to be from annualcreditreport.com or any of the three nationwide consumer reporting companies, do not reply or click on any link in the message. It's probably a scam. Forward any such email to the FTC at [email protected] (Caution – there are sites that misspell the legitimate URL in an attempt to miss direct you).
If you need to reach the credit reporting companies directly:

Equifax P.O. Box 105139 Atlanta, GA 30348-5139

Experian P.O. Box 2002 Allen, TX 75013

TransUnion P.O. Box 2000 Chester, PA 19016
Call me if you have any questions.

Chris DeLoach 843-270-1272 [email protected]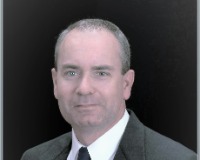 Author:
Chris DeLoach
Phone:
843-270-1272
Dated:
May 29th 2018
Views:
32
About Chris: Serving Charleston buyers and sellers since 2001 Buying a home – or selling a home – can be o...