Power Of Attorney Closings

A power of attorney (POA) allows someone to "stand in the place of" someone else with regard to making a contract or other legal decision. This is a powerful instrument and should be used with care. If you assign power of attorney to someone, giving them the right to act on your behalf, they will have the power to bind you to contracts just as if you had been the one signing the papers.

There are times when a power of attorney is necessary in order to complete a closing transaction. An example might be if the buyer is unable to attend the closing because they are out-of-state or on military duty.
Sometimes buyers will offer to assign their power of attorney to their real estate agent. I am of the opinion that for both the real estate agent and for the buyer, it is probably not a good practice to do so. A more prudent practice would be to assign power of attorney to a close relative or trusted friend. Alternatively, many attorneys offices are able to accept power of attorney directly.

As soon as you know there's the possibility you may need to close using power of attorney, notify your real estate agent and your closing attorney. Your attorney will need to review any documentation you currently have that you plan to use or will need to generate a power of attorney in advance of the closing.
There are two main types: general and specific
A general POA allows the attorney-in-fact to do almost anything. This gives broad power to the holder to act on your behalf. Offering this power of attorney is only wise in limited situations.
For something such as the closing on a home purchase, what is typically used is a specific or limited power of attorney. Loan underwriters are likely to reject a general power of attorney if one is offered a general power of attorney is more prone to potential fraudulent misuse. Each lender has the right to require specific language to be included in the power of attorney. Occasionally, a lender will require an in-house created power of attorney. From time to time, a lender may reject the use of a power of attorney altogether.
The usual elements you can expect in a limited power of attorney include:
property address

legal description of the property

whether the party who is giving the power of attorney is buying or selling the property.
By adding this specific language and other qualifications as well, the potential for fraud and the potential for post-closing objections by the principal (the one who granted the POA) can be reduced substantially.
In addition to the lender, a title insurance company may also require some specific language in the power of attorney in order for it to be acceptable to them. The date of the execution of the power of attorney is important to the title insurance underwriters and to the loan underwriters. Typically it's expected that the power of attorney has been executed recently, at least within six months of the closing date or closer.
Note: For purposes of recording the power of attorney, most jurisdictions will require an original.
Are you thinking about buying a home? Call me.

Chris DeLoach 843-270-1272 [email protected]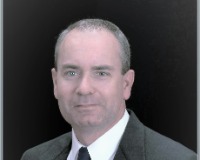 Author:
Chris DeLoach
Phone:
843-270-1272
Dated:
June 6th 2018
Views:
25
About Chris: Serving Charleston buyers and sellers since 2001 Buying a home – or selling a home – can be o...