The Charleston Metro area experienced yet another momentous year for real estate during 2017! Home sales compared to last year are up 3%, and the median sales price rose to $250,000 – a 4.2% increase from last year's median. With the influx of sales we've seen this year, total inventory levels are down 12%, causing buyers to act quickly amidst steep competition.
The declining inventory levels are not produced by a lack of new listings, however. New-to-the-market listings are actually up 4.2% compared to 2016. High buyer demand in our region is simply outpacing the number of new listings coming available, which has created an optimal market for sellers. It's a classic case of "supply and demand," and owners should understand that right now is still a great time to sell!
Although inventory may be limited in certain neighborhoods, buyers should keep a close watch as hundreds of new listings enter the market every week. Acting quickly and exhibiting a level of sincerity is a must when competing against other potential buyers.
Interest rates are another factor that has likely driven the rush in buyer activity. For much of the year, the average 30-year fixed rate has remained under 4% and near record lows. However, rates are unpredictable and could change at any moment without any warning. Smart shoppers know that rates are not likely to dive much lower than they are today, and even the slightest rise could affect their ability to afford the home they wish to purchase. With the uncertainty surrounding interest rates and ever-increasing home prices, buyers realize that purchasing a home right now probably means getting an overall better value than if they wait.
All things considered, whether you plan to buy or sell in the Charleston area, rest assured that there are wonderful opportunities for all! Every situation is unique. Call today and we'll plan your next move together.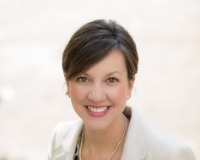 A proud Charlestonian, I have been blessed to call this place home my entire life. From my childhood spent in Summerville, through my years attending the College of Charleston, and now raising my fami....