When you list your property for sale, and your Realtor creates a write-up to be included in the multiple listing service, your property is usually entered as "Active ". This tells the world that you are ready to begin considering offers for your home for sale. Once you receive an offer, and you and the purchaser agree to the terms, the offer is signed and becomes a contract. The listing is changed in the MLS from "Active" to "Active/Contingent" or "A/C" by your agent. During the time the contract is "active contingent", items remain that must be completed in order for the contract to move to closing. Typically these items are related to inspections, repairs, and financing although other contingencies may be included.

Once a home is listed as active contingent on the MLS, things change.
The first thing you will probably notice once you have your home under contract (A/C) is that agents stop showing your home. You have the option to allow showings to continue during the active contingent period. But, agents usually do not show homes that are listed as active contingent unless they have a highly motivated buyer, specifically interested in your property, insisting that they pursue your home.
A good buyers' agent will tell buyers that the likelihood of an active contingent property becoming available again is not very good, but it is possible. Certainly, contracts do fall through so from time to time, active contingent properties become available again. Even so, the probability of that occurring is relatively small (about 10% or less) so it makes sense for buyers' agents to suggest to their buyers that they spend their search time looking at homes that are definitely still available.
Back Up?

What about a buyer out there who is so interested in your property that they are willing to wait, hoping that the current contract falls through?

If you are willing to accept a backup offer on your home for sale, make sure that your agent knows that. Your agent can make an annotation in the agent section on the MLS to alert other agents of your interest in accepting backup offers. Alternatively, your agent can reach out and contact any agent that has expressed a high level of interest on behalf of their client. And, it's a good idea for your agent to notify anyone who has shown the property already that it is under contract and that you are willing to consider backup offers. Sometimes someone who is looked at your home previously may have been considering making an offer but became discouraged when they discovered your home went under contract. Just letting them know that you may still be interested in accepting additional offers for backup may be enough to encourage them to make an offer.
Accepting a backup offer on an active contingent property gives you some additional leverage as a seller.
First of all, by having a backup offer, you may feel a little more confident working through the details of a request for repairs from the buyer. Knowing that you have a fallback position ready to go if your contract falls through will also help you sleep better at night. The contract-to-close period is always a little bit uncomfortable and anything that you have that might make you feel a little bit more confident can be very helpful. Another advantage of entertaining backup offers is you will have advanced knowledge of what a different buyer is willing to pay you for your home. In some cases, their offer price may be more enticing than your current contract price. While you continue to be obligated to the current contract, having a more advantageous offer on the table increases your power position in negotiations for repairs or other accommodations that the buyer has requested, post-contract.
So how does a backup offer actually work in practice?

For a backup offer, the interested buyer submits an offer as they normally would. In their offer, they will specify a period of time during which the offer is available for acceptance. This time may be relatively short or it may extend to or past the anticipated closing date of your current contract.
At any time prior to your acceptance, the buyer has the option of withdrawing the offer. However, in the event your contract does fall through, their offer becomes available for your immediate acceptance.

You are not under any obligation to accept a backup offer or any offer. At the time the current contract falls through, you have the option of accepting the backup offer or putting your property back on the market as active or even withdrawing the property from the market.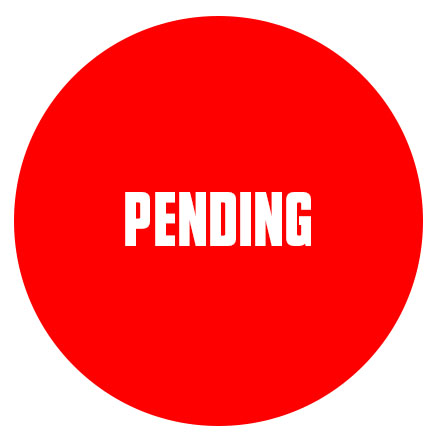 NOTE: A pending offer is an offer where the buyer has satisfied all contingencies and is waiting for closing. Once an active contingent offer moves to "pending", the probability of the property not going to closing becomes even less likely.
Are you thinking about buying a home or selling your home? Call me.
Chris DeLoach 843-270-1272 [email protected]



SERVING CHARLESTON, SOUTH CAROLINA BUYERS AND SELLERS SINCE 2001 ------------------------------------------------------------------------------------ Buying a home – or selling a home – can be one....