If you're one of many Americans considering buying a home today, pay attention to this! It's no secret that home prices throughout the Lowcountry have been on the rise since early 2012, interest rates, on the other hand, have been fluctuating in recent years. While today's rates are still considerably low, market experts say they could change without notice, and the likelihood of an increase is greater than a decrease.
According to Frank Nothaft, chief economist at CoreLogic, mortgage rates are predicted to reach as high as 5% by the end of 2018. For buyers this is urgent news, especially those that will require a loan to purchase your new home. In fact, interest rates will directly determine the overall price of your new house.
In order to obtain approval for a mortgage, your lender will establish an approximate monthly payment for which you would qualify based on your income, total debt, credit rating, and the current interest rates. Once they know how much you could afford each month, they will provide you with a total sales price for your loan. This is important for buyers to realize because as interest rates inch higher, the approved sales price may shrink.
To better illustrate the point, let's compare last year's median sales price for the Charleston Metro area and current interest rates to those expected by the end of 2018. For example, the 2017 median sales price for the Tri-County area is $255,000,and interest rates for a 30-year fixed-rate mortgage are currently hovering around4.11%. Using this information and factoring a 5% down payment, the estimated P&I monthly payment would be around $1,172.
If the median sales price in the Lowcountry increases another 5% next year to $267,750,and interest rates hike as predicted to 5% by the end of 2018, the estimated monthly mortgage payment could total $1,365 – a difference of nearly $200 a month. Moral of the story: don't risk the wait!
Home buyers are not the only ones who should take heed of these predictions, however; existing home owners who wish to lower their monthly mortgage payment may also take advantage of these historic low rates and re-finance into a new loan.
Every situation is unique. For more information about qualifying for a mortgage and homes available in the Tri-County area, please give me a call. You may be pleasantly surprised by your options!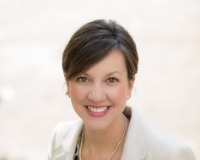 A proud Charlestonian, I have been blessed to call this place home my entire life. From my childhood spent in Summerville, through my years attending the College of Charleston, and now raising my fami....